What Our
Clients & Partners

Say...
I just completed a refinance with Loan Advisor Group and I can't thank Jimmy Alam enough for making the transaction so easy! He is extremely knowledgeable about all types of home loan programs and he got me locked into the lowest rate at the perfect time! Jimmy is a great communicator and was always available by phone and email to answer any questions I had. I was very impressed with this professionalism from the start and I look forward to working with him on my next home purchase! -Roger B.
I was referred to Jimmy through my Realtor. He helped me with my refinance and was available every step of the way. Jimmy was awesome to work with. -John V.
Jimmy helped me get my first loan over 5 years ago and made everything super easy. I reached out to Jimmy a couple of months ago to refinance and he again got me the best rate possible and made everything really smooth. After the refinance, Jimmy helped me get another loan to buy a second home. He knew exactly what to do to make it happen. I have gotten 3 loans from Jimmy in the past 6 years and I wouldn't go with anyone else. He has a great team working with him. I highly recommend Jimmy. -Jorge D.
I've known Jimmy now for many years and have no complaints on how him and his team run business. He is professional, efficient, and always gets things done in a timely manner. He comes highly recommend in my book! -John Assaf
I was referred to Jimmy through another Lender as I am self-employed and needed a difficult refi. Jimmy went above and beyond, always available and he got me my loan. I will ALWAYS use Jimmy for any future needs, I can't thank him enough! -Gina H
Great to work with , Fast response ! -Ashley L
Just refinanced my home loan with Jimmy's help. It was so easy! He kept me informed at every step and he saved me $$$ by helping me secure the best deal. Definitely would use Jimmy again! -Donna S
Just finished our self employed refi just before Thanksgiving 2020. Jimmy was able to complete the refi where previous lender could not and just wasted our time. Jimmy was courteous and professional at all times. He led us through the process effortlessly, efficiently and without issues. I highly recommend Jimmy and he has our future business. -Jim W
Have been working with several companies before working with Jimmy and let me tell you, night and day difference. He made our mortgage Refi seamless. Easy to work with, always kept us up to date and informed on the process. Highly recommend any one looking to do a Refi to use Jimmy Alam. Thanks again Jimmy for all your hard work! -Brett M
I had a great time working with Loan Advisor Group. Jimmy is an excellent professional, he was very kind and made me feel very comfortable communicating with him, good collaboration for everyone. You're in good hands with Loan Advisor group, especially Jimmy. Don't hesitate to contact them for the services they provide. - Edward Joseph R
Submit Your Review!
I'd love to hear from you! Use this form to send over details about your experience with me.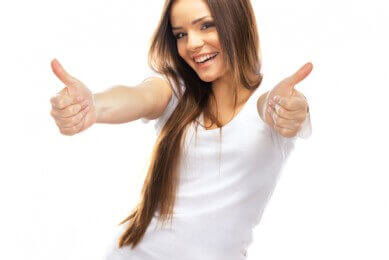 Get Your FREE Pre-Approval Letter Now!